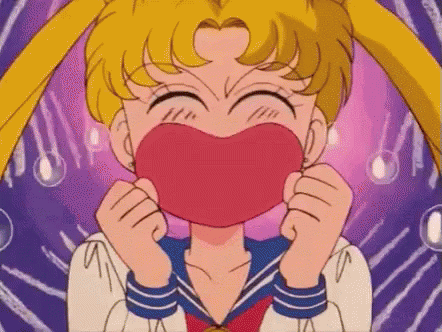 alhamdulillah, after 10 months, I never updated about what happened in my life during 2018. since sekarang dah masuk a new year, so welcome 2019! please be nice to me. there are so much things happened to me during that meaningful year. Such a bittersweet memories for me.
I just finished my high school in Imtiaz Kemaman for 3 years and yes, indeed it was my best experience ever that i could wish for. I learnt about the true friendship, the passion, determination to achieve what i want, leadership being a head girl prefect, and love maybe? *alamak malu* hehehe. But, i think it is a normal feeling right to have a crush? oke, lets us close this topic haha.
About spm? erm. I couldn't think how good it was as I had gave my all efforts to it. I burnt the midnight oil especially for addmath. urgh, subject ni memang jadi killer subject ever! for english, I have a special class with Teacher Salmawati, one a the best teacher in Kemaman and she is from Pegawai Pejabat Daerah Kemaman (PPD). About what are my favorite subjects? Of course Biology and Chemistry! Oh my, I was so in love with these subject. Hehe. Ada siapa lagi yang sama geng ke minat subjek ni?
For now, Lisa tak ada kerja nak buat kat rumah, seriously I do not know what to do. Rasa macam otak dah tepu, dah berkarat. Semalam Lisa dah pergi ke bandar. NAK CARI KERJA! semua kedai Lisa dah pergi. Kedai kasut, kedai kek, kedai hadiah, kedai buku but ended up, tak ada pun yang kosong sudi ambil Lisa ni, huhu. Agak malu la time masuk kedai tu, tanya ada kerja kosong tak? But then, orang tu ingat Lisa ni tengah ponteng sekolah sebab nak kerja. *face palm* Hellooooo, I nak cari kerja part time sebab spm dah habis, bukan ponteng sekolah lah. hadoi, paling terkejut bila ada yang sampai suruh Lisa keluarkan IC sebab nak check betul ke dah habis sekolah. Alahai, Lisa ni tak nampak macam dah habis sekolah ke? Ke sebab tinggi Lisa ni 145 cm je ea? ermmm. i wonder.
So, sekarang Lisa tak tahu nak buat apaaaaaa. Any suggestion kerja yang boleh buat? Lisa ada masuk kelas menjahit ni because my mama and papa suruh, tapi kelas tu every hari bekerja and Lisa macam, alahai baik aku kerja je macam ni, at least boleh kumpul duit. huhu. Lesen? erm tak buat lagi untuk lesen kereta tu. Lesen moto dalam perancangan insyaa allah sebab kerjaan negeri terengganu nak tanggung wehh, free wehh hahaha. alhamdulillah rezeki di tahun baru.
About what i am going to further in , ermmm Lisa dah apply tengah tunggu program saintis islam tu. so sekarang tengah tunggu untuk interview. maybe dalam bulan 2 macam tu. Tapi, persainan sengit kot. Lisa ni dah la perempuan huhu but nvm. chaiyookkkkkk!! tapi, Lisa ingat kalau dapat 11A dalam spm ni, insyaa allah i want to proceed my ambition to be a doctor. Aminnn. * doakan Lisa ye untuk result bulan 3 ni* kalau tak dapat sambung medic , Lisa nak masuk program Ambang Asuhan Jepun (AAJ) yang dekat UM tu. apa-apa pun, doakan Lisa yaa semuaa. semoga dapat apa yang terbaik untuk diri dan keluarga.
Korang semua yang dah habis spm atau pernah habis spm tu. Kerja part time ape ea? Lisa tak tahu kerja apa yang sesuai dengan girl ni. pasal gaji tu, Lisa tak kesah sangat pun sebab main point Lisa nak kerja, dapat duit nak letak dlam tabung and dapat pengalaman and hilangkan bosan ni jeeeee. hehehe. so mind to share your opinion?